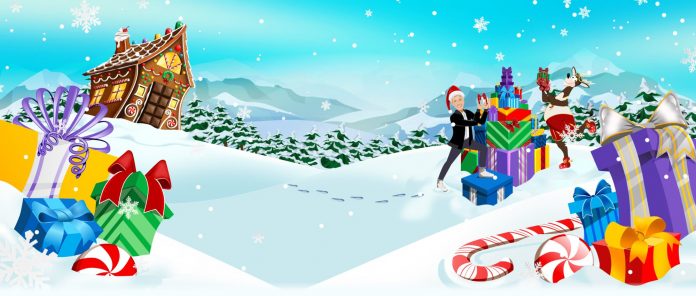 It's time for Ellen's 12 Days Of Giveaways! But do you have all the special links to the secret 12 Days Grand Prize entry forms to win every single gift from every single day of Ellen's 12 Days of Giveaways this season.
This year, Ellen is giving 6 very lucky winners the chance to win not one day of giveaways but ALL of them! But searching for those links is time consuming so we are doing the job for you and we'll be posting the links right here!
12 Days Grand Prize Entry Form Special Links
ellentube App:
Ellen on the Go Podcast:
ellentube Newsletter:
The Ellen Shop:
Game of Games:
The Merriest Loser: If you entered all 12 of the Daily 12 Days Giveaways, but still didn't win… there's a chance luck is still on your side. You'll be placed in a special drawing for the most engaged 12 Days fans to win a Grand Prize — and could be crowned The Merriest Loser!
Remember to come back every day through December 8th for more links and more chances to win!