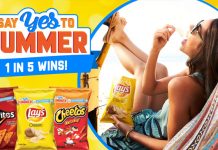 Shazam your bag of Lay's and say yes to summer by playing the game at SayYesToSummer.com for a chance to win amazing prizes. 1 in 5 wins!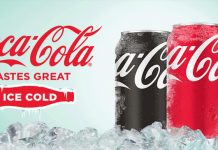 Take a sip of an ice cold Coke and submit a code at Coke.com/IceColdSweeps for a chance to win the Coke Ice Cold Summer Sweepstakes.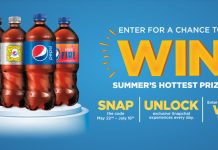 This Summer, enter the Pepsi Fire Sweepstakes at PepsiFireSweepstakes.com for a chance to win the hottest prizes of the season including a Nintendo Switch.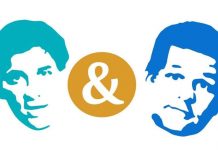 Get the Mike And Mike Winning Word Of The Day here for your chance to win a trip to see up to 7 NBA Finals games during this Mike And Mike Contest.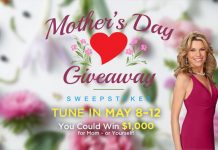 Looking for today's Wheel Of Fortune Bonus Puzzle Answer? Discover the Bonus Puzzle Solution Of The Day for the current Wheel Of Fortune Sweepstakes.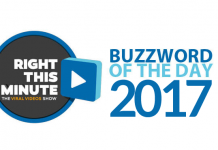 Wondering what is the Right This Minute Buzzword for today? We have experts who add the RTM iPad Giveaway Buzzword to this list each day. Check it out!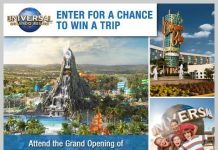 Looking for Access Hollywood's Volcano Bay Sweepstakes Word Of The Day? Tune in to Access Hollywood or find it right here on Winzily!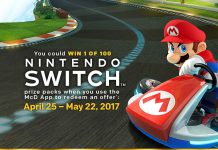 McDonald's Race to 100 Sweepstakes might be your best chance to win your very own Nintendo Switch. Enter in store April 25 - May 22, 2017.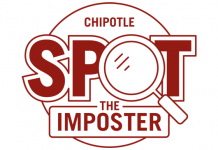 The Chipotle Spot The Imposter Promotion started on April 3, 2017 and now, everyone is looking for the Chipotle Spot The Imposter Answer each day.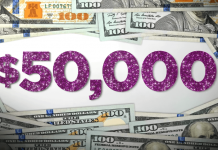 Berkshire Hathaway invites you to enter the Love Your Home Sweepstakes 2017 for a chance to win $50,000 in cash to update your home. You could also be a $2,500 weekly winner.