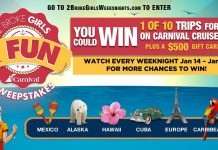 The 2 Broke Girls 2 Fun Sweepstakes at 2BrokeGirlsWeekNights.com is your chance to win 1 of 10 trips for two on Carnival Cruise Line.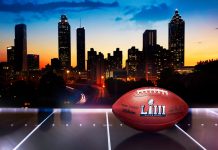 SiriusXM Internet Radio subscribers can now go to www.siriusxm.com/SuperBowl and enter the Sirius XM Super Bowl LIII Sweepstakes for their chance to win tickets to Super Bowl LIII.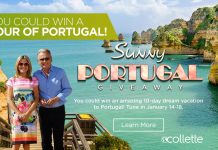 During the Wheel Of Fortune Sunny Portugal Sweepstakes, you could win a tour of Portugal from Wheel and Collette.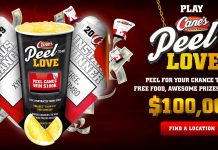 Collect game pieces, find rare letters and play Raising Cane's Peel The Love Game 2019 for your chance to win $100,000 cash.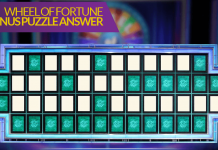 Looking for the Wheel Of Fortune Bonus Puzzle Answer for the Wheel Of Fortune Sweepstakes 2019? Discover the Bonus Puzzle Solution Of The Day here and enter for your chance to win.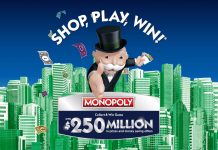 Wondering what are the rare Safeway Monopoly pieces 2019? Discover this year's semi-rare and rare game pieces for the Safeway Monopoly game board 2019.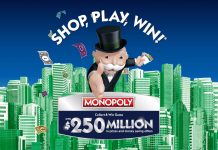 The Monopoly Game Safeway 2019 is here! Learn how you can play Monopoly Safeway at ShopPlayWin.com for your chance to win over $250 million in prizes.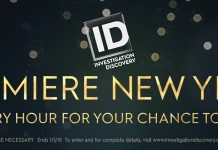 You don't need to look for the Investigation Giveaway Codes to enter the Investigation Discovery 2019 Giveaway. Get them here every hour through 11pm EST.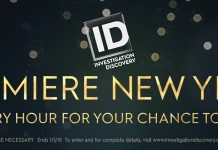 The Investigation Discovery 2019 Giveaway is your chance to win $2,019 cash to kick start the New Year. Tune in for the Investigation Discovery Giveaway Code.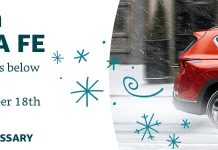 Amazon is giving away a car with the Amazon Hyundai Giveaway and you could be the lucky winner, just in time for the Holidays.