Discover the magic of Walt Disney World with this new Disney Sweepstakes from Disney Junior. You could win a magical vacation for you and your family.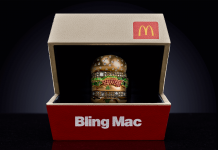 Like McDonald's Big Mac? You will love the Bling Mac Contest. Tweet the best, most creative wedding vows of Big Mac burger love to @McDonalds with the hashtag #BlingMacContest and you could win big.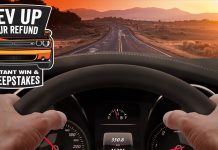 The AutoZone Tax Time Sweepstakes 2018 at AutoZoneTaxTime.com is your chance to win up to $30,000 cash or AutoZone gift cards.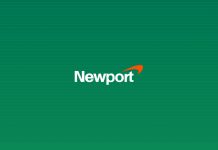 The 2018 Newport Pleasure Payday Sweepstakes is here. Tobacco smokers can visit Newport-Pleasure.com starting February 13 and spin to instantly win cash and prizes.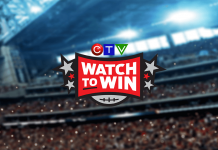 On February 4th, enter the CTV Super Bowl Contest 2018 and you could win up to $150,000 cash. Get the winning keywords here.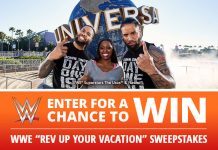 Visit WWE.com/UniversalSweepstakes and enter the WWE "Rev Up Your Vacation" Sweepstakes for a chance to win a trip with WWE Superstars Naomi and The Usos to Universal Orlando Resort.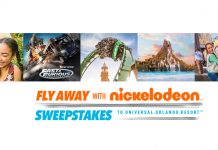 Win a supercharged vacation in the Fly Away with Nick Sweepstakes and meet Nickelodeon's Jace Norman at Universal Orlando Resort.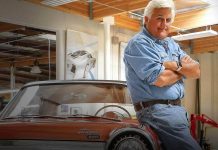 To enter the CNBC Jay Leno's Dream Garage Tour Sweepstakes, fans must have the Dream Garage Tour Secret Code Word. If you can't watch the show, Winzily can help you.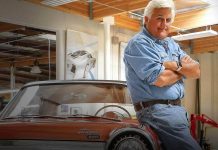 CNBC and Jay Leno's Garage are offering fans a chance to win a Dream Garage Tour with this new Sweepstakes.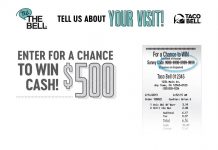 Visit tellthebell.com and complete the Taco Bell Customer Satisfaction Survey to be automatically entered into the Taco Bell Tell The Bell Sweepstakes.