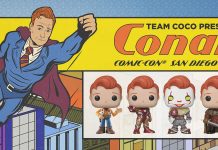 The Conan Funko Pop Giveaway is here and if you watch CONAN live from Comic-Con to get the Conan Pop Code today, you could win Conan Funko Pop 2019 vinyl figures.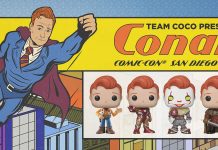 Grab the Conan Pop Code 2019 every night during Conan live from San Diego Comic Con on TBS and you could win your very own limited edition Funko Conan Pop! Vinyl Figure 2019.
Enter the Corvette Heroes Giveaway at CorvetteHeroes.com and you could win one of the 36 Corvettes VH1 gave away 30 years ago that were recently discovered in a NYC Parking Garage.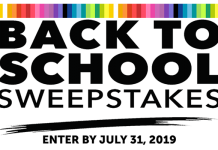 Enter the ASTROBRIGHTS BTS Sweepstakes at www.astrobrights.com/btssweepstakes for your chance to win a $50 Walmart Gift card or a pack of Astrobrights paper.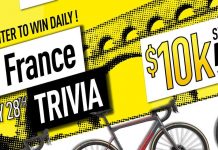 Enter the ROAD iD Le Tour De France Contest 2019 at roadid.com/tour for your chance to win $10,000 worth of BMC bikes.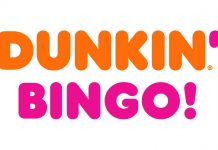 Enter the Dunkin Donuts Bingo Instant Win Game at dunkinbingo.com for your chance to win a Dunkin Donuts Gift Card.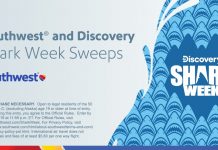 Enter the Dare To Dive Sweepstakes presented by Southwest Airlines and Discover for your chance to win a Fintastic diving adventure.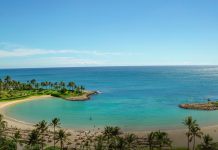 Wheel Of Fortune and Disney are sending a few lucky viewers to the island of Oahu.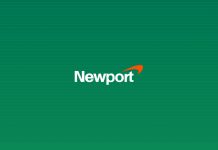 Enter the Newport Summer Of Pleasure at NewportPleasure.com and you could cold hard cash.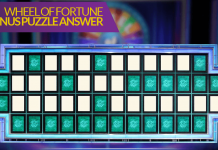 Looking for the Wheel Of Fortune Bonus Puzzle Answer for the Wheel Of Fortune Sweepstakes 2019? Discover the Bonus Puzzle Solution Of The Day here and enter for your chance to win.