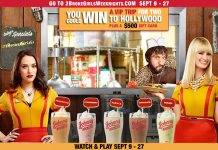 The 2 Broke Girls Sweet Shakes Sweepstakes at 2BrokeGirlsWeekNights.com is your chance to win a VIP trip for two to Hollywood, plus a $500 gift card.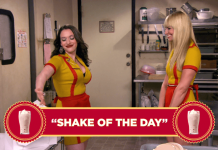 It's the 2 Broke Girls Sweepstakes 2019! Watch 2 Broke Girls daily for the Shake Flavor for today or come back here every weeknight for the Shake Word Of The Day!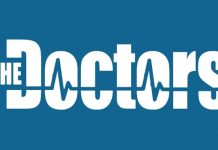 Grab The Doctors Word Of The Day for today and you could win an amazing prize because The Doctors TV Show is giving away great gifts all season long.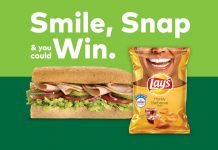 Enter the Subway Lay's Smiles Sweepstakes at subwaysmiles.com for your chance to win a trip to attend the Operation Smile Medical Mission Trip in Mexico.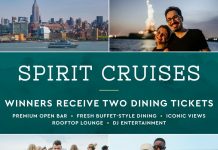 Enter this week's NY Daily News Contest daily codes at NYDN.com/Contests for a chance to win!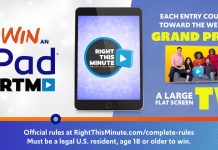 Wondering what is the Right This Minute Buzzword for today? We have experts who add the RTM Giveaway Buzzword to this list each day. Check it out!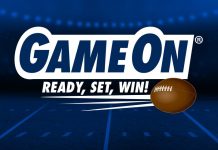 Visit gameonsocal.com now through December 20 and enter the Albertsons Game On! Ready, Set, Win! Sweepstakes for your chance to win amazing prizes.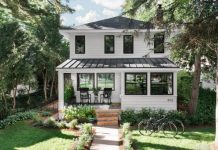 There's one thing you may not have noticed in the HGTV Urban Oasis 2019 Sweepstakes official rules and you can seriously take advantage of it.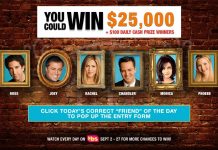 All this month, tune in to TBS for the daily Friends25 Sweepstakes code and a chance to win the Friends25 Sweepstakes at Friends25.com.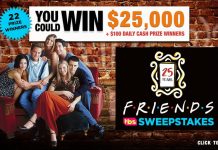 Friends25 Sweepstakes at Friends25.com is celebrating the Friends 25th anniversary and TBS is offering you the chance to win $25,000.