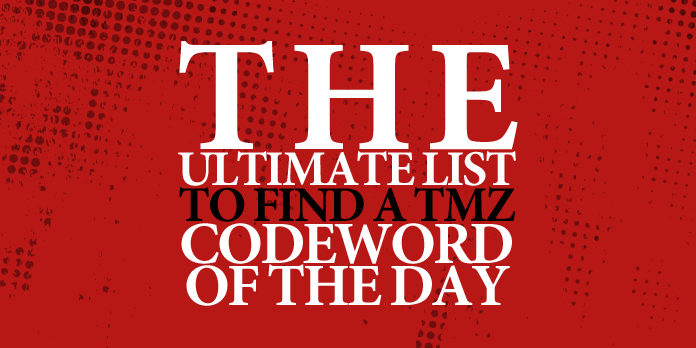 TMZ is well-known for celebrity gossip and entertainment news but from time to time, they also run amazing Sweepstakes. In order to get new viewers, they ask rumor lovers to watch TMZ for the codeword of the day that must be used to enter.
Unfortunately, not all of you can watch TMZ or TMZ Live. And if you can't take note of the code word, this means you won't be able to participate. This is where Winzily can be useful.
With the help of our readers and fans, we are constantly updating this ultimate list to find a TMZ keyword of the day so you don't have to worry to look for it. Each and every day during a Sweepstakes Period, you can check back here for the latest code and we will always have it. Always!
TMZ Million Dollar May Sweepstakes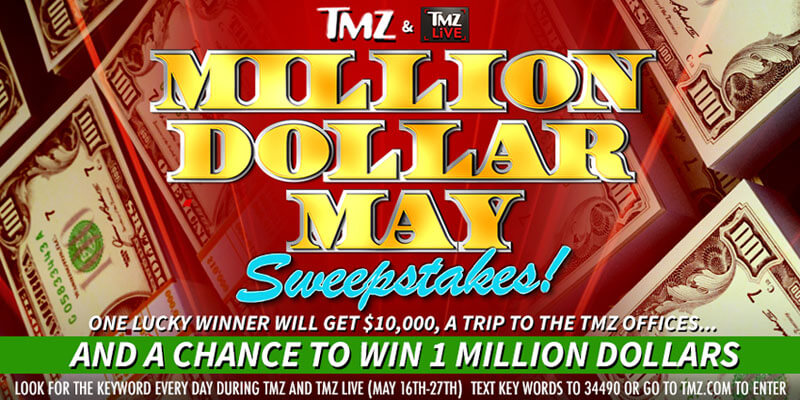 The TMZ Million Dollar May Sweepstakes runs from May 16th through May 27th. To participate, find the applicable word and either enter it at www.tmzsweepstakes.com or text it to 34490 using your mobile device.
At the end of the Sweepstakes, one lucky grand prize winner will receive $10,000 in cash and a trip for 2 for a visit to the TMZ production offices in the greater Los Angeles area. During the visit, the winner will be presented 100 envelope. If the winner selects the winning envelope, winner wins one million dollars. A grand prize that could worth over $1,000,000.
The TMZ Million Dollar May Sweepstakes is open to legal residents of the 50 United States and the District of Columbia who are 18 years of age or older.
For your chance to win, check out our list of keywords for this Sweepstakes below.