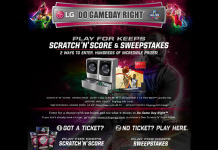 LG invites you to play for keeps at your nearest hh gregg or online at LGPlayForKeeps.com for a chance to win hh gregg gift cards or the LG grand prize pack featuring a OLED TV, Twin Wash system & more!
Calling all NCAA fans! Watch this Sweepstakes TV Commercial to find out what LG and hh gregg are giving away in the LG Play For Keeps Sweepstakes during the March Madness.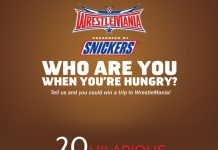 20 tweets everyone who like WWE will understand and laugh about.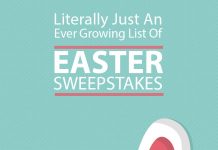 This year, don't buy all the chocolate, candies, and toys you need to build your Easter baskets, win them! Check out this ever growing list of Easter Sweepstakes you can enter to get you started.
Let's celebrate Airheads Epic Birthday! Check out this Airheads Epic Birthday TV Commercial to learn how you could win birthday gifts instantly and enter for a chance to win $10,000.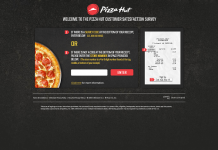 Did you know you can tell Pizza Hut how they are doing and get a chance to win $1,000? Find out how you can share your experience at TellPizzaHut.com and be entered into the Pizza Hut Survey Sweepstakes 2016.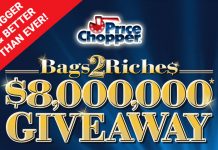 This week is a good time to purchase General Mills products at Price Chopper because you will double the amount spend towards your $25 spend for a game ticket.
Who is WWE Diva Paige when she's hungry? A princess! And you, who are you when you're hungry?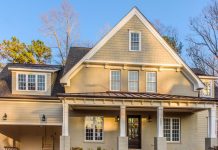 The HGTV Smart Home 2016 boasts four bedrooms, five bathrooms and it's the high-tech house anyone will want to call home. Starting on April 12th, it could be yours. Here are 9 ways to get ready for the HGTV Smart Home 2016 Giveaway.
The Sport Clips MVP Moment Maker Sweepstakes is back. Watch the TV commercial to learn how to participate and find out what you could win.