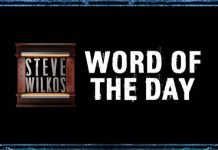 There's no need to watch The Steve Wilkos Show for the Word Of The Day. You only have to visit us everyday in the first 15 minutes of each show to get it.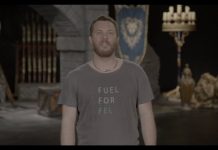 Watch director Duncan Jones revealing the details about the new Warcraft IMAX Ultimate Fan Sweepstakes in this 32-sec TV Commercial.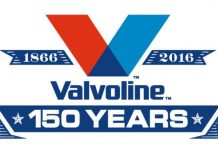 During the Valvoline 150 Giveaway, every Valvoline receipt is a chance to win the grand prize of $150,000. Find out how to upload receipt and enter at Valvoline150.com to get started.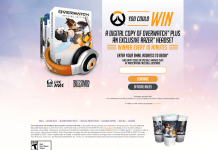 Are you ready to win Overwatch at TacoBell.com? Grab a limited edition Overwatch cup at Taco Bell and enter your Overwatch cup code at winoverwatch.tacobell.com for a chance to win Overwatch and a custom designed Razer headset.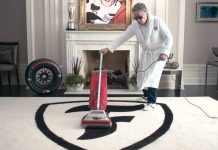 Are you up for a race against Mario Andretti? Watch the Firestone Race Andretti Sweepstakes TV Commercial to find out how you could win a VIP trip to the Indy 500.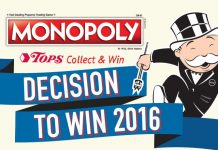 Discover the many ways to win the Tops Monopoly 2016. Collect & Win rare pieces and semi-rare game markers, instantly win $10,000 cash, play online at TopsMarkets.com/Monopoly, and more.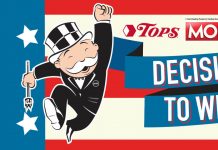 We've created the ultimate list of Tops Markets Monopoly Rare Pieces 2016 to help you find out what are the hard to find winning game pieces for the Tops Markets Monopoly 2016.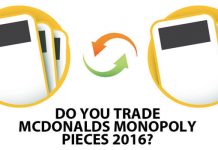 We want to know if you trade McDonalds Monopoly Pieces 2016 with other fans of the game to win prizes and split the money. Do you exchange rare pieces? Common game piece swaps only? No trade at all? Tell us everything about game piece exchanges.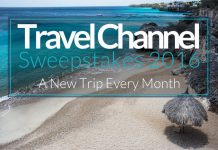 Enter any of these Travel Channel Sweepstakes 2016 and you could be the winner of a trip of a lifetime. A new trip every month, all year long.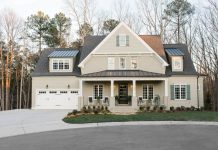 Enter the HGTV Smart Home 2016 Giveaway Sweepstakes and you could be the HGTV Smart Home 2016 winner of a sophisticated Southern home valued at $1,226,391.