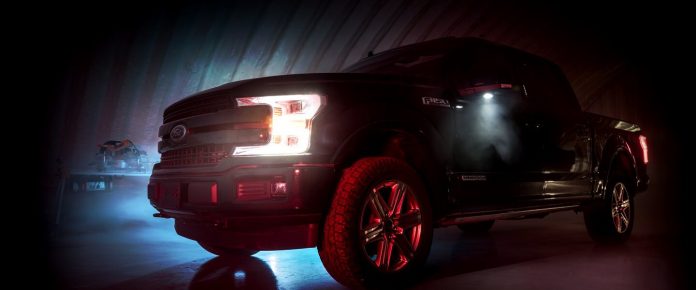 Starting on August 31, you can enter the Diesel Brothers Voodoo Giveaway for a chance to win a 2018 Ford F150 Truck.
Access the Diesel Brothers Giveaway Entry page during the Promotion Period and for every $5 spent on the website, you will receive 1 automatic entry for a chance to win.
The grand prize winner of the Diesel Brothers Truck Giveaway 2018 will also receive a one-way trip to Salt Lake City, Utah to pick up the prize and meet the Diesel Power Crew.
What Is The Diesel Brothers Giveaway 2018?
The Diesel Brothers Voodoo Giveaway is a truck giveaway sponsored by Diesel Power Gear.
The Sweepstakes is open only to legal residents of the 50 United States and the District of Columbia and Canada (excluding Quebec) who are 18 years of age or older and located in the Territory at the time of entry.
The Promotion begins at 12:00 noon MST on August 31, 2018 and ends at 11:59 p.m. MST on October 15, 2018.
How To Find The Diesel Brothers Giveaway Entry
You can access the Diesel Brothers Giveaway Entry page by visiting any of the following websites:
To enter the Diesel Brothers Truck Giveaway, purchase one or more products from any of the Websites during the Promotion Period. You will receive one entry into the Giveaway for every $5 spent.
Alternatively, you may participate without making a purchase, by legibly hand printing your name, street address, city, state or province, zip or postal code, telephone number, complete e-mail address on a standard 4" x 6" postcard (with no outer envelope) and mail to: The Voodoo Giveaway, O. Box 2670, Salt Lake City, UT 84110. Requests must be received by October 22, 2018.
For complete details and official rules, visit www.dieselpowergear.com.